The month of November is well underway. Despite the mini Indian summer we had for a few days, the temperatures will soon drop. So, to comfort you a little and make the most of the last days of fall, I suggest you an autumn risotto wit acorn squash recipe.
I said this in my previous post. But for me autumn is synonymous with squash: Butternut, pumpkin, or as here acorn squash I love them all… Or almost :). On the other hand, I often find it difficult to step out of my comfort zone regarding squash. I usually use them to make soup. So at the time to looking for a new recipe, some ideas came to me and one of them was this squash risotto.
A few words about the recipe of acorn squash risotto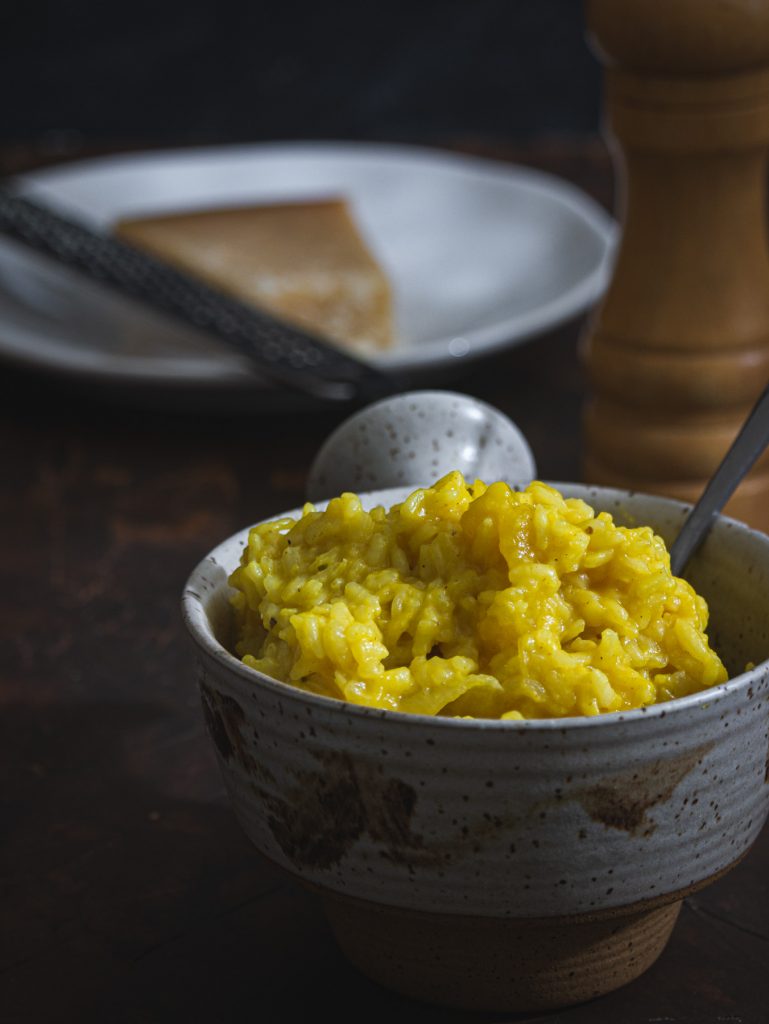 Rice: for this recipe you will need Arborio rice, a round and small rice that will allow better absorption of liquids. Indispensable for making a super creamy risotto.
The broth: I used chicken broth but you can use vegetable broth.
The process: From the moment you start adding the broth, don't stay too far. And monitor the absorption of the liquid.
If you would like an other squash recipe. Check my butternut and pear soup recipe.
Yield: 8 portions
Acorn squach risotto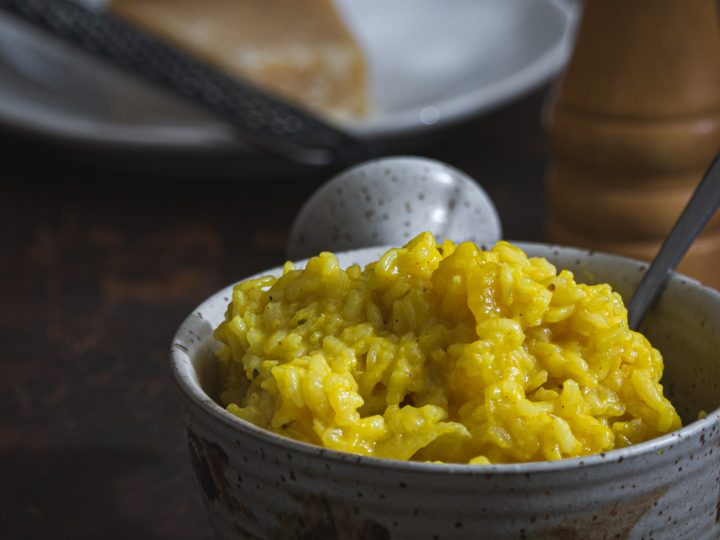 Total Time:
1 hour
5 minutes
Ingredients
1 acorn squash (around 480 g of peeled squash)
480 g Arborio rice
1 onion
20 g butter
3 garlic clove
1.5 chiken broth
100 g parmesan
Instructions
Cut and peel the acorn squash
Brown the onions, garlic and the squash in the butter.
When the onion begins to brown add the rice and cooked until it begins to become translucent (about 3 minutes)
Add a cup of chicken broth, stirring occasionally until the liquid is completely absorbed. repeat until the rice is cooked.
Off the heat, add the grated Parmesan.
Notes
Oz & cups
480 g Arborio rice = 2 3/4 cups = 17 oz
20 g butter = 0.7 oz
1.5 l chiken broth = 6 cups= 52.8 floz
100 g Parmesan = 1 cup = 3.5 oz