Like this recipe today not a particuliar story behind. Just a craving for chocolate and nuts. And what better way to satisfy this desire than to combine the two.
A quick snack to make, or you'll just have to wait while the chocolate solidifies … That is, twenty minutes or the time of an episode of The Office … Or two 😉
Make this recipe your own !
You can of course take the chocolate of your choice, dark or milk. And the great thing is that it doesn't stop with nuts. You can use cashews or even peanuts!
Here's how to make these delicious chocolate nuts.
Yield: 1 snack
chocolate nuts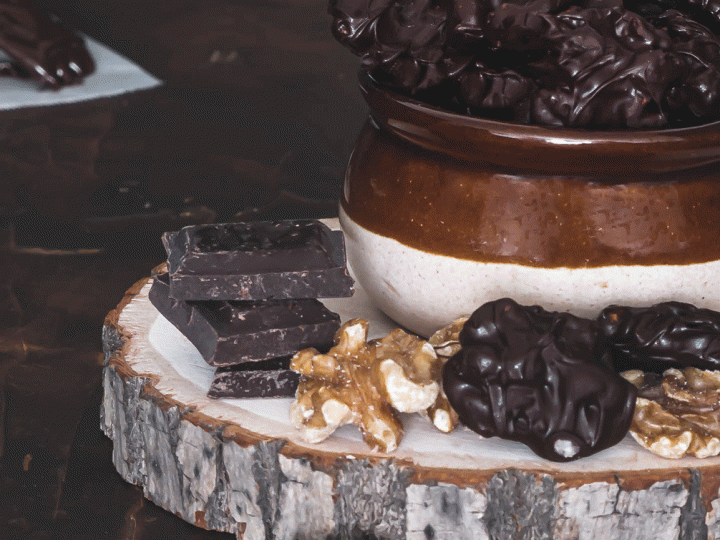 A delicious quick snack that will delight more than one
Ingredients
60 g nuts
100 g chocolate
Instructions
Melt he chocolate
Mix the nuts with the chocolate and coat all the nuts well
Place all the chocolate-coated nuts on parchment paper and put everything in the fridge until the chocolate hardens.




Notes
This recipe is totally customizable. You can double it, triple it etc 🙂
Cups & oz
60 g nuts = 2.1 oz
100 g chocolate = 3.5 oz